Humans are born to sing. Babies sing naturally and beautifully long before they speak. Our voices are primarily melodic instruments.
If you'd like to play an instrument, you find one already built and stressed to withstand its various functions and you study how to play it. When you pick up a clarinet you can see it, feel it, learn to play it, but what does your voice look like, feel like?
The study of singing becomes a journey of self-discovery as we gain awareness of what we see and feel like as melodic instruments. I have spent my adult life discovering and understanding exercises and images which make the sensations of our voices and natural singing inevitable. That is what I teach. Our voices are physical instruments, governed by laws of nature and played by the mind. Through proper physical training and self-awareness, the music you sing can be a matter of your choice rather than the limit of your ability. Once your voice is built to balance, strength and flexibility, singing seems as easy as breathing out and breathing in with thoughts of melody and rhythm dancing in your imagination.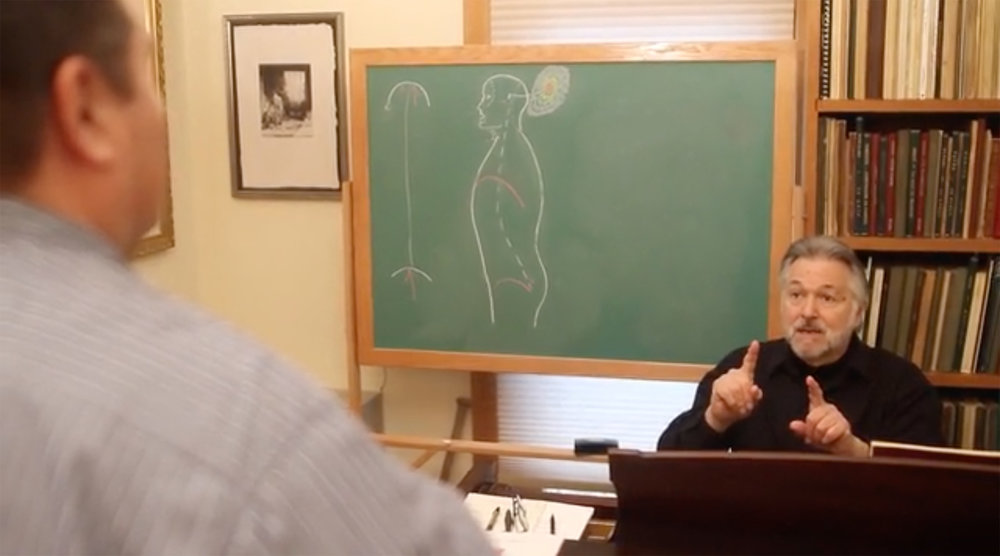 All private lessons are approximately 60 minutes long.
Lessons scheduled at The Ripley-Grier Studios in Manhattan and at his home studio in East Chatham, NY.
Online lessons are available using FaceTime, Zoom, or Skype.
Lessons may be paid for by cash or check in person or with Zelle, Venmo or PayPal.
Call or Text Franco at 518-755-2691 for details and lesson fees.
"The way that Franco teaches has provided me with useful solutions – a consistency in the concept of the vocal mechanism through clear images of both structure and function separately, and a set of tools that is constantly growing, which enables me to sing at my full potential whatever the style of music or physical challenge of the day or week." – Current Student
Workshops
In one, three and five day workshops, breathing, supporting tone, registers, posture and resonance are examined, leading to an understanding of the singing body, the spinning tone and the creative musical imagination. You will begin to learn the look and feel of the body as instrument, the mind's role in playing that instrument and exercises that make the desired results inevitable.